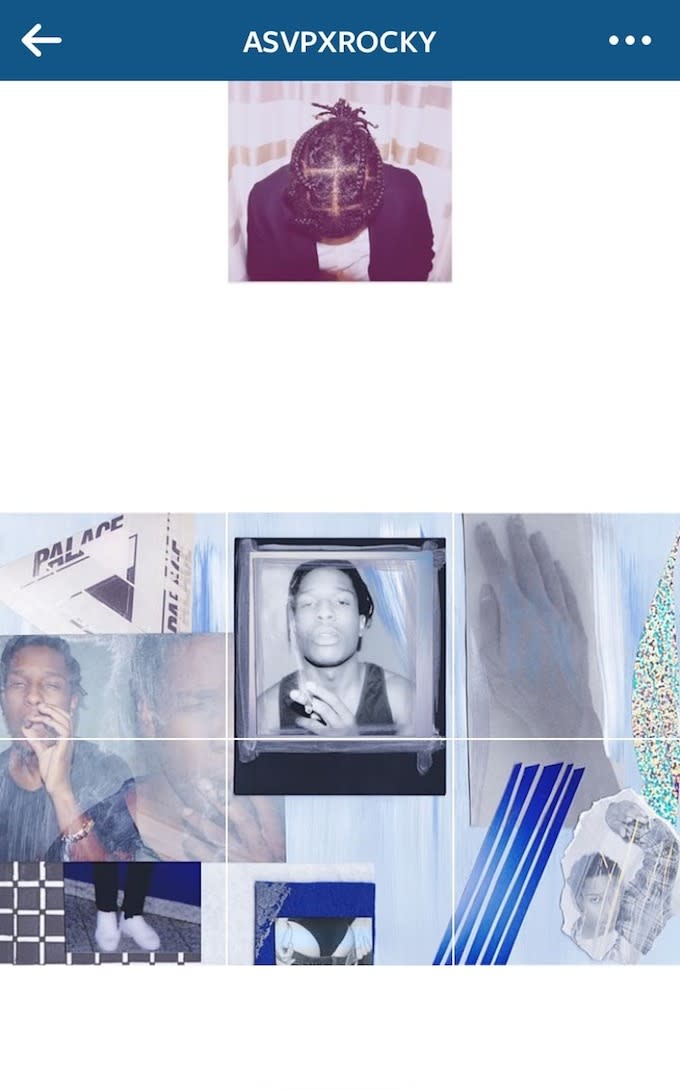 Okay, so what's the deal with A$AP Rocky's cryptic frames of photographs that have been popping up all over the internet? Especially on Instagram, followers were bombarded with a multitude of obscure pictures and photo collages from the rapper's account for days. But in the end, it all seems to be in the name of art.
Accounted as a work of "digital installation," A$AP Rocky and his art directional team AWGE created collages comprised of smaller frames of art and photographs that were put up all over the social media site. This was the team's first  major project and certainly gained a ton of public recognition. Featured are pictures of Rocky himself, objects, people, Polaroids, you name it. All comprised into spectacular puzzle like collages. The art is best experienced visually from a handheld device, or simply, your cellphone. The project "is modern day fine art, just delivered to you differently because of the times we live in."
https://twitter.com/asvpxrocky/status/597861135958745088
A$AP Rocky Recruits Miguel, Mark Ronson & Rod Stewart At The Same Damn Time For 'Everyday'
Included within the ingenious AWGE team are artists Robert Gallardo and Tan Camera, who helped direct the creation of the aesthetically pleasing collages.
"Tan Camera's work utilizes something of a "homespun" aesthetic. For Rocky's project, she created images that combine Polaroids, painting, and pattern work, all revealing a more intimate picture of the rapper. "I made each collage by hand with various materials, including photographs shot on 35 mm film and Polaroid film, Then [I] scanned them for Instagram."
Although this expression may be for the sake of art, it is also to "keep the hype" for when Rocky's next album releases next month.