We have seen Iggy Azalea take on a number of beefs, including: Snoop Dog, Jill Scott and Eve, Eminem, and Steve Madden, as well as attacks from critics claiming she is appropriating the black culture and profiting from it. The star hasn't taken the criticisms lightly, and always seems to find her way to Twitter to stand up for herself and hold her own ground. Just as Iggy continued to show no signs of easing the number of retaliations via Twitter, T.I spoke with TMZ  briefly a couple of weeks ago admitting Iggy needs to stray away from the Twitter clapbacks and just focus on her music and performing, but Iggy just won't let up.
Shortly before attending the Grammy's last night (Feb. 8), Iggy tied up her time with a rant against the famous American pizza joint, Papa John's via Twitter. She claims one of the companies driver's gave out her phone number. Iggy, took to twitter to rant, and then posted an image of the text that fired her up. Apparently, the driver's brother gave her number to his friends, who then texted Iggy inquiring a phone conversation with her.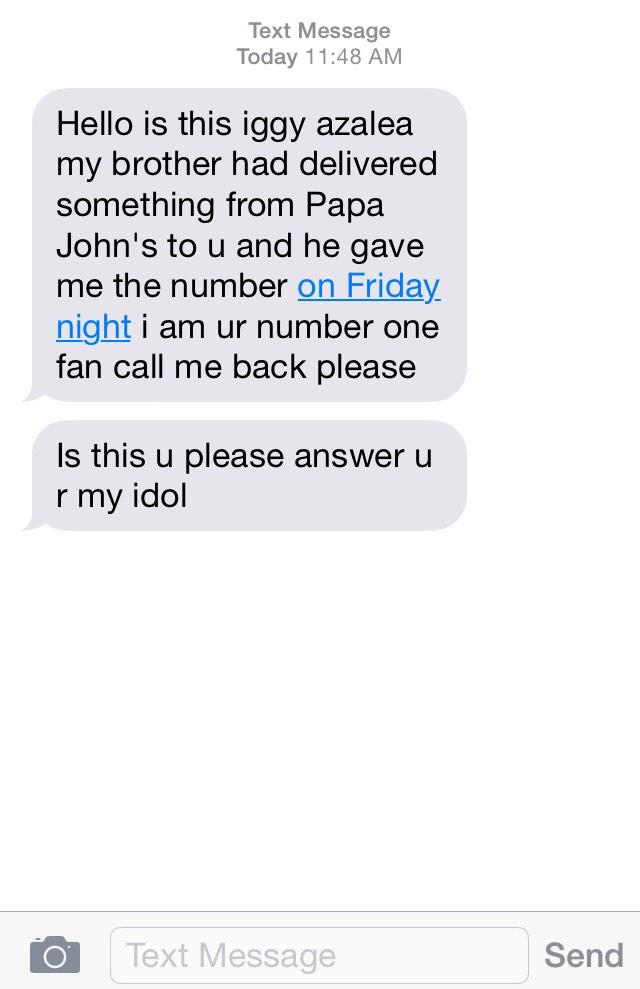 . @PapaJohns was my favorite pizza but the drivers they use give out your personal phone number to their family members.

— IGGY AZALEA (@IGGYAZALEA) February 8, 2015
The company immediately issued an apology, but in the apology was a reference to one of the young rappers songs. Iggy was apparently not in the mood to hear that the pizza company was a fan of hers. She begin issuing demands to reveal the identity of the person who stole her phone number with some photos, but according to Iggy they refused.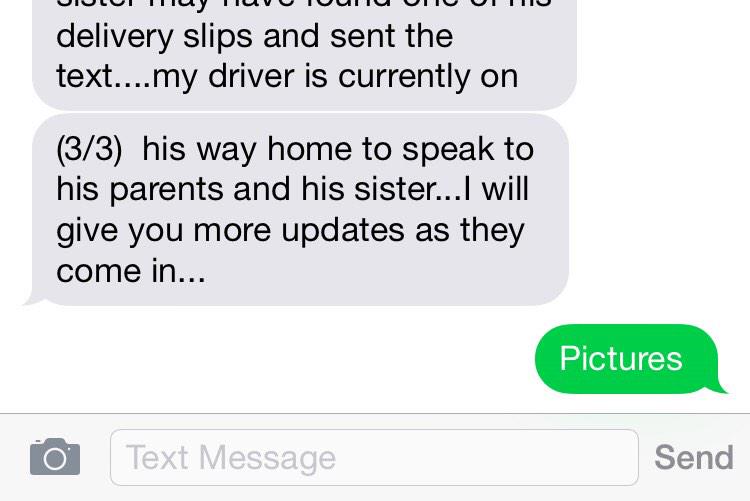 And the supervisors at @PapaJohns refuse to send pictures of their employess so you can identify who it is that steals your information

— IGGY AZALEA (@IGGYAZALEA) February 8, 2015
You know, to protect their privacy… Too bad they don't value the privacy of their customers also. #DamnShame

— IGGY AZALEA (@IGGYAZALEA) February 8, 2015
Because Iggy suffered the massive anonymous texts and/or calls, it looks like she wants Papa John's to suffer as well. It wasn't long after Iggy's rant about Papa John's that a popular frozen pizza brand stepped in throwing slight shade at all pizza delivery restaurants.
.@IGGYAZALEA delivery. smh

— DiGiorno Pizza (@DiGiornoPizza) February 9, 2015
Iggy replied back with an, "I know right!"