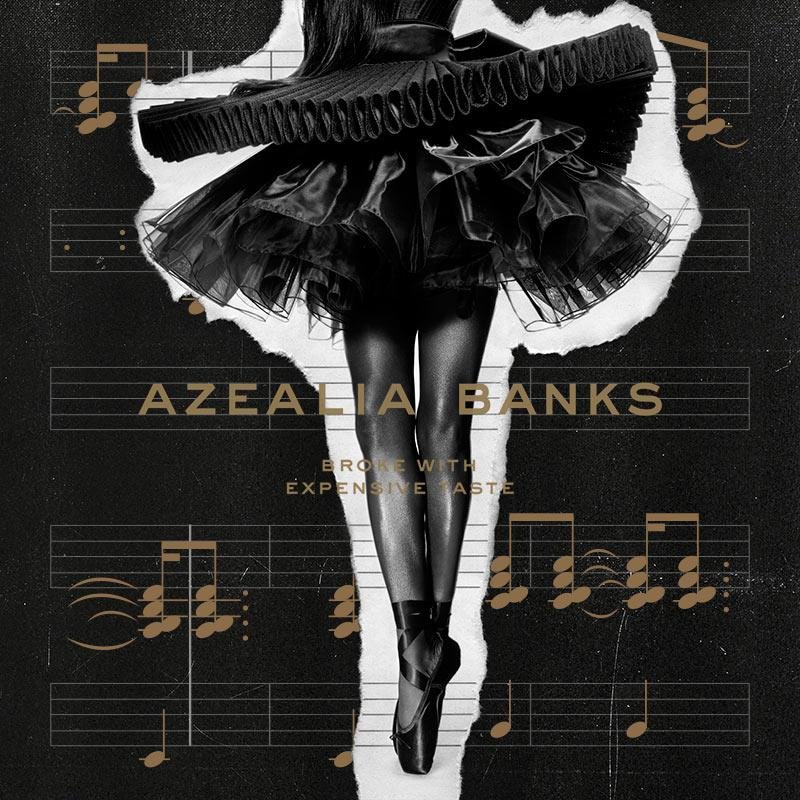 Azealia Banks finally dropped her long-awaited debut album, Broke With Expensive Taste, by surprise.
The 16-track LP was originally supposed to release September 2012, following the success of her 1991 EP and Fantasea mixtape, but was repeatedly pushed back by Interscope Records. After the Harlem rapper left her label over the summer, the outlook for the album's release was positive. Earlier this week she even tweeted, "Does the #KUNTBRIGADE wanna see a magic trick?!"  But nobody was expecting today's surprise release.
The album's artwork and tracklisting leaked this morning and pointed to a November 7th release date, which may have influenced Banks to drop it a day earlier. She does not have to wrestle major label to wrestle with anymore, so she can do that kind of stuff. Broke With Expensive Taste is available for purchase on iTunes.
https://twitter.com/AZEALIABANKS/status/530463934781091840
Below is the video for "Heavy Metal and Reflective," followed by the album's full tracklist.
Broke With Expensive Taste Tracklist:
01. Idle Delilah
02. Gimme a Chance
03. Desperado
04. JFF featuring Theophilus London
05. 212 featuring Lazy Jay
06. Wallace
07. Heavy Metal and Reflective
08. Bbd
09. Ice Princess
10. Yung Rapunxel
11. Soda
12. Chasing Time
13. Luxury
14. Nude Beach a Go-Go
15. Miss Amor
16. Miss Camaraderie